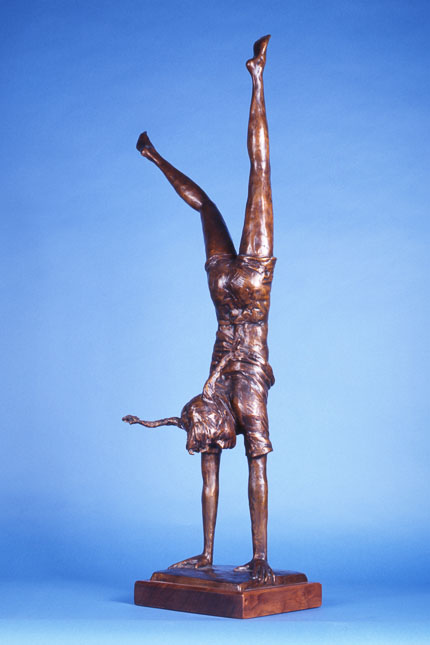 SUMMER HANDSTAND
Edition of 30
H 39″ W 14″ D 11″
Price: $7,250
"Summer Handstand" extenuates itself to the breaking point as a young girl stands on her hands and stretches her legs upward in an exuberant gesture of balance and co-ordination.  While her legs thrust skyward, her arms and hands, as well as her dangling pigtails, remind her of her ties to Earth.  She is fine with all that but will continue her informal dance with space whenever time and opportunity presents itself.
Main Street Art is one of the nation's premiere sources for Fine Art Bronze. Our talented artists cover many styles and subject matter. All work is cast in small limited editions.
For questions about purchasing or commissioning work please contact us.