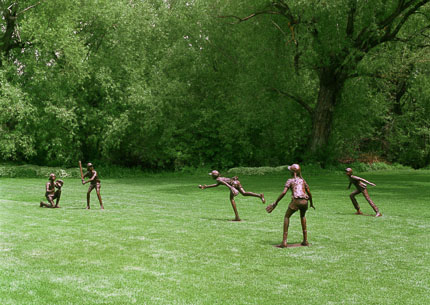 SUMMER GAMES
Edition of 12
Price: $125,000
Spread out over a comfortable distance to reflect a typical sandlot ball game, the five young players in this life-size composition give its viewers an opportunity to meander in and around the sculptures, letting them have a sense of being a part of the animated space which the total composition creates.
Main Street Art is one of the nation's premiere sources for Fine Art Bronze. Our talented artists cover many styles and subject matter. All work is cast in small limited editions.
For questions about purchasing or commissioning work please contact us.