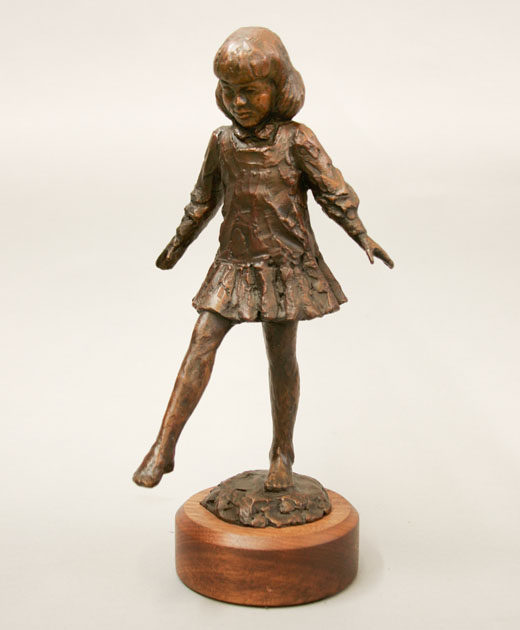 STEPPING FORWARD
Edition of 30
H 11″
Price: $1,900
She steps forward with an air of confidence, arms slightly outstretched, like a tiny bird trying its wings.  This radiant gesture of childhood Dennis Smith repeats, almost impulsively, over and over in one sculpture after another.  Watch children and you will find the outstretched arms to be a hallmark gesture.  They explore through the very aura of spirit which surrounds them.  Too often, by the time we are grown, we outgrow such impulsive gestures to go on to more serious unconscious gestures.  It is like finding a treasure when we do the radiant things that bring them back again into our everyday existence.
Main Street Art is one of the nation's premiere sources for Fine Art Bronze. Our talented artists cover many styles and subject matter. All work is cast in small limited editions.
For questions about purchasing or commissioning work please contact us.