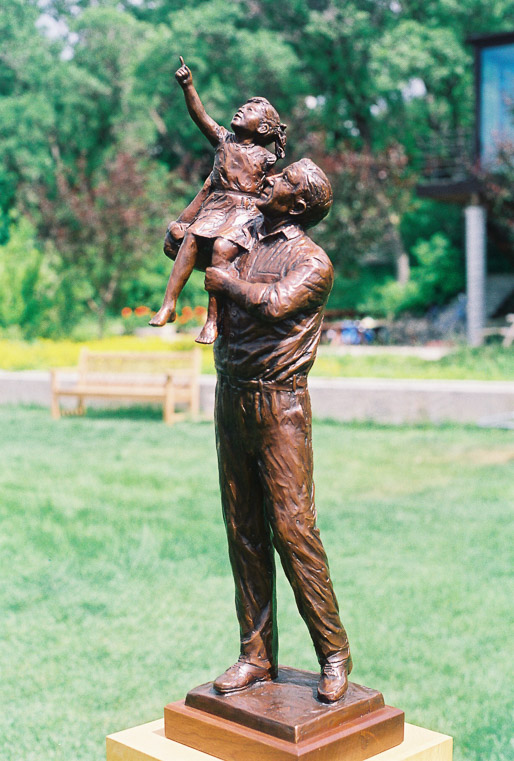 STARGAZERS – SMALL
Edition of 30
H 32″, W 10″, D 9″
Price: $4,900
Grandfather and child…a stretch of two generations, maybe fifty years apart.  And here they are in the dark, looking up at the stars.  Out there, beyond the tiny specks of light we call stars, are billions of dusty clouds of molecules, many of them hundreds of light years across our tiny universe's unseen cradles of creation.  Only recently have we been able to begin to comprehend the incomprehensibility of these marvels.  Yet, in some ways the distance and wonder between child and grandfather is just as great.  Fumbling for words, Grandpa, struggling to explain it all to this fragile newcomer, decides to explain just a nibble of it, and to savor the moment for what it is……a small slice of time together with his granddaughter out under the wonder of a puny million stars.
Main Street Art is one of the nation's premiere sources for Fine Art Bronze. Our talented artists cover many styles and subject matter. All work is cast in small limited editions.
For questions about purchasing or commissioning work please contact us.