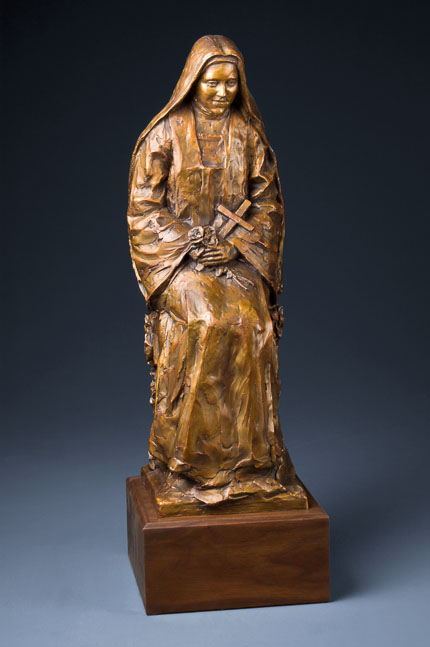 ST THERESE
Edition of 30
H 22″, W 7″, D 7″
Price: $6,500
Often referred to as "the little flower", Therese Martin (born in Alencon, France in 1873) had a deep passion to serve God from the time she was very young, and at the age of fifteen traveled to Rome to petition the Pope to be allowed to join the Carmelite order.  Deeply sensitive, she developed a simple philosophy of love which came to be known as "the little way".  She contracted tuberculosis and died in 1897 at the age of twenty-four.  By the time her death, her humble spirit had touched many people.  She was canonized by Pope Pius XI in 1925.
Main Street Art is one of the nation's premiere sources for Fine Art Bronze. Our talented artists cover many styles and subject matter. All work is cast in small limited editions.
For questions about purchasing or commissioning work please contact us.