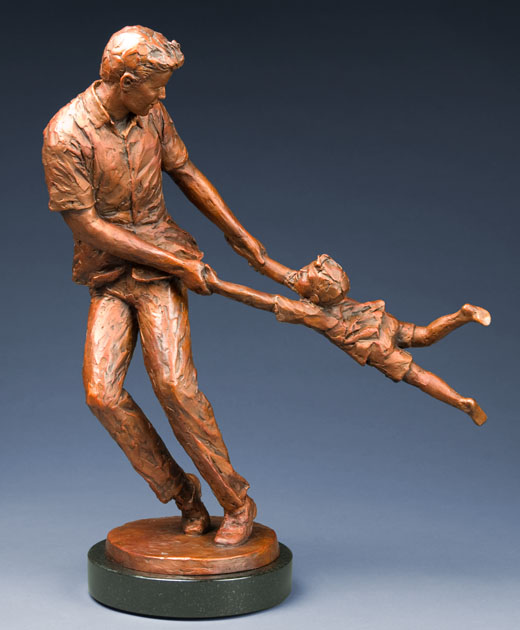 SPIN CYCLE
Edition of 30
H 19.5″, W 14″, D 6.5″
Price: $8,400
Life is a spinning cycle of experience.  We hang on with all our might, counterbalanced by the weight of one another.  Through ongoing cycles we grow.  And the memory of it all makes us who we are, an ongoing bundle of thought and energy and thought just waiting for moments to be unwound.
Main Street Art is one of the nation's premiere sources for Fine Art Bronze. Our talented artists cover many styles and subject matter. All work is cast in small limited editions.
For questions about purchasing or commissioning work please contact us.