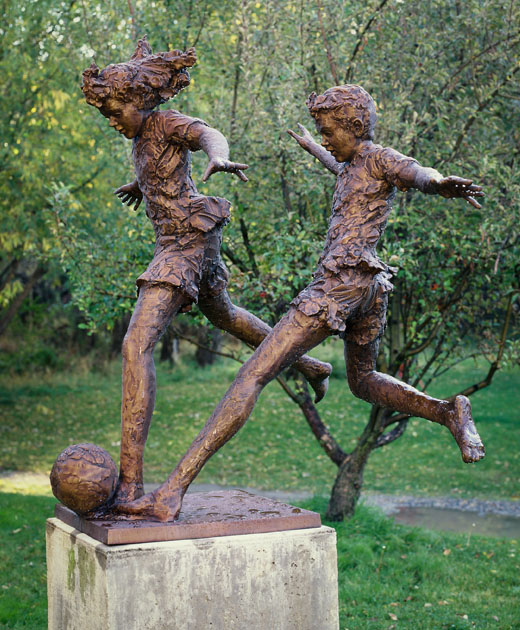 SOCCER KIDS
Edition of 12
H 62″, W 67″, D 53″
Price: $42,000
Spindly heroes of an afternoon,
They surge and struggle on the green.
The willows of their newfound youth
Now shades them through the sweaty hour.
The vibrant flex of growing years
Will keep them like a willow limb
Is prone to be, and they, though savaged
By the storm, will learn to bend their aim,
To surge with passion through the field
and drive their true hopes home.