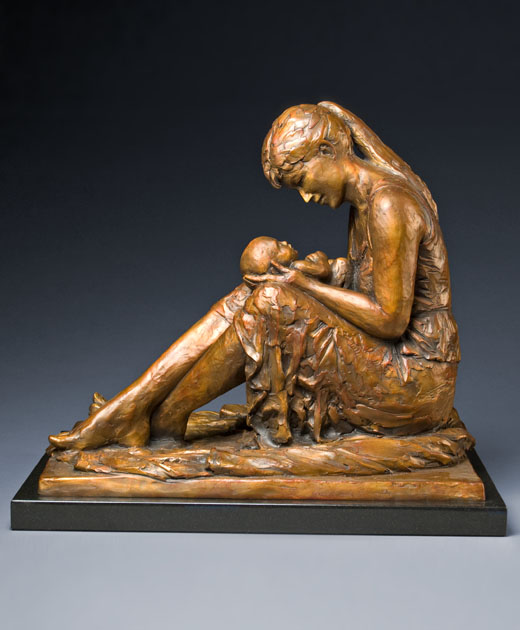 SMALL WONDER
Edition of 30
H 16″, W 18″, D 13″
Price: $6,900
Perched on the palms of its mother's hands, this Small Wonder has no way of knowing the profound significance of this moment.  Mothers hold these precious parcels up and savor them with a feeling of awe and intuitive protectiveness which few others are ever able to fully comprehend.
Main Street Art is one of the nation's premiere sources for Fine Art Bronze. Our talented artists cover many styles and subject matter. All work is cast in small limited editions.
For questions about purchasing or commissioning work please contact us.