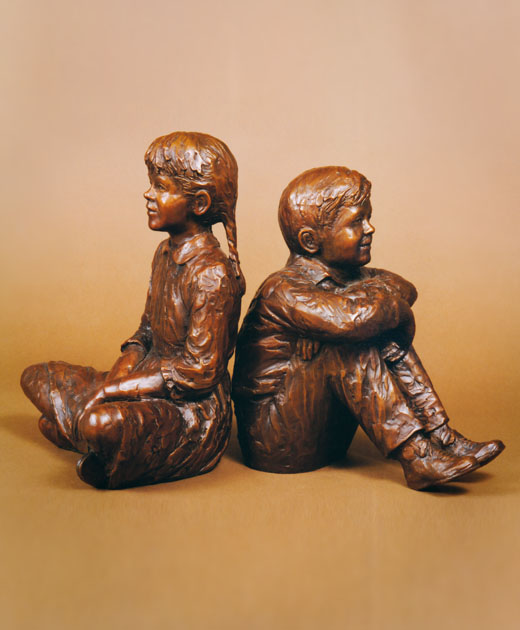 PLEASANT DAYS
Edition of 30
H 13″, W 18″, D 10″
Price: $3,200
There are times when young life's vibrancy nestles into a feeling of total comfort and awareness.  Such moments burn deep into the memory of self, imprinting strong, warm reflections of self and others.  In later life, the memory of such pleasant days often well up to nourish the soul when anxieties threaten to overwhelm. "…do you remember when…." and suddenly, like cool water on an arid plain, the memories of pleasant days flood back to help us remember who we are.
Main Street Art is one of the nation's premiere sources for Fine Art Bronze. Our talented artists cover many styles and subject matter. All work is cast in small limited editions.
For questions about purchasing or commissioning work please contact us.