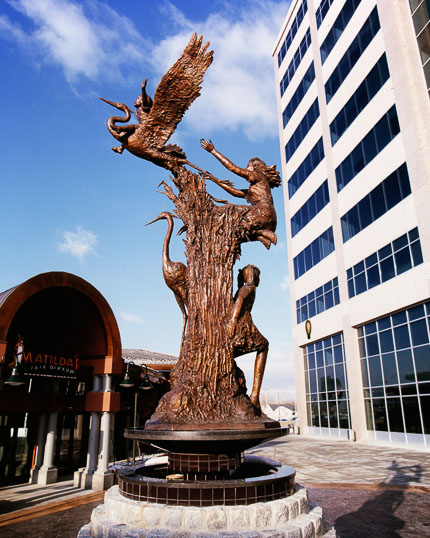 OUT OF THE NEST
Edition of 12
H 126″
Price: $145,800
A metaphor in several parts, "Out of the Nest" chronicles the cycle of life from infancy to adulthood and back again.  A young girl ponders her own being, rises up and as mother or mentor sets the next generation's child on the back of graceful bird that will carry the child to the far visions of personal accomplishment.
Main Street Art is one of the nation's premiere sources for Fine Art Bronze. Our talented artists cover many styles and subject matter. All work is cast in small limited editions.
For questions about purchasing or commissioning work please contact us.