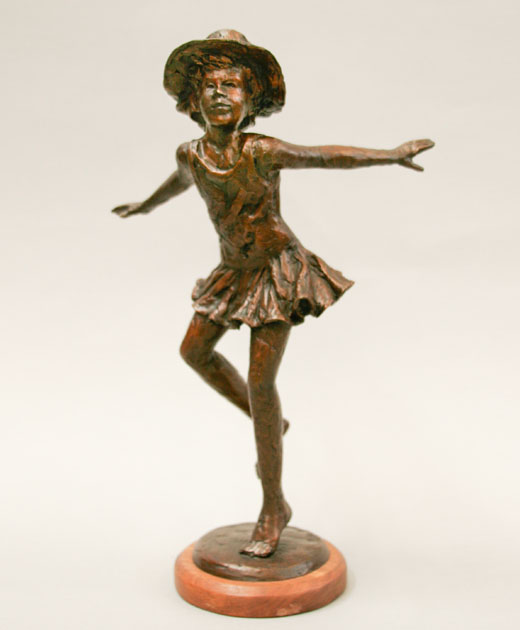 OFF BROADWAY
Edition of 30
H 14″ x W 9″ x D 6″
Price: $2,000
Haphazard steps of dance, inspired when no one is looking—-the jaunty gesture of a hat shadowing reality—a slip turned chorus line—an arm or two, lifted with a hum of something heard and barely understood—the lights, radiant through the curtains of a window, from a sunny spotlight bouncing off grass outside.  The dream of something in the soul springing spontaneously to life, a moment here and there, bright as the birth of a butterfly, unpeeling from a chrysalis.
Main Street Art is one of the nation's premiere sources for Fine Art Bronze. Our talented artists cover many styles and subject matter. All work is cast in small limited editions.
For questions about purchasing or commissioning work please contact us.