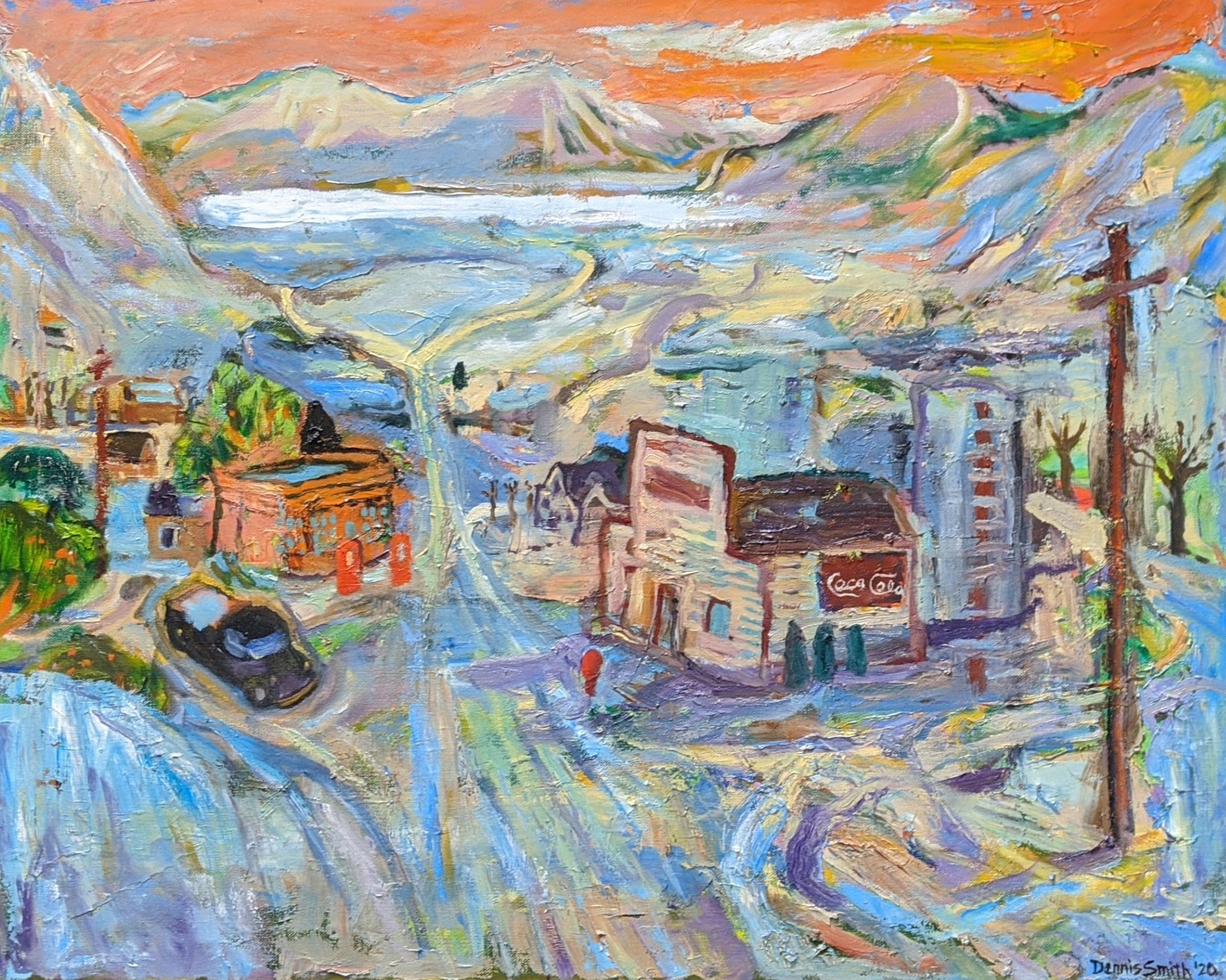 WINTER ON MAIN STREET
24×30
Oil on Canvas
$4,680
"Main Street In Winter" was painted early in the year, about the time the Covid pandemic was beginning to take a firm grip on us. Looking back, I realize that this particular painting might well have been a subconscious expression of the anxieties which have tumbled over us as the year has advanced.
In the painting, looking down from above, we see streets suffocated in winter snow.   Everything has been covered with blanket of white and gentle tension.
My father's black truck is parked at the service station near the middle of town, its bed filled with snow.  The icy road out of town expands upward and out toward a cold and distant future.  And even though the truck might well carry me to places where the innocence of childhood is
buffeted by the reality of time and adulthood, an atmosphere of gentleness still permeates the scene.
I am prompted to recall what Anne Frank wrote in her attic
diary:
"In spite of everything I still believe that people are really good at heart….I can feel the suffering of millions and yet, if I look up into the heavens, I think that it will come right…and that peace and tranquility will return again."
Each Spring the snow eventually melts and a new world is born.  This year, especially, for those of us who are able to catch a glimpse of what might be seen from our winter-frosted windows, hope springs eternal, and we are able to envision a brighter future beyond the heavy Winter of our current insecurities.