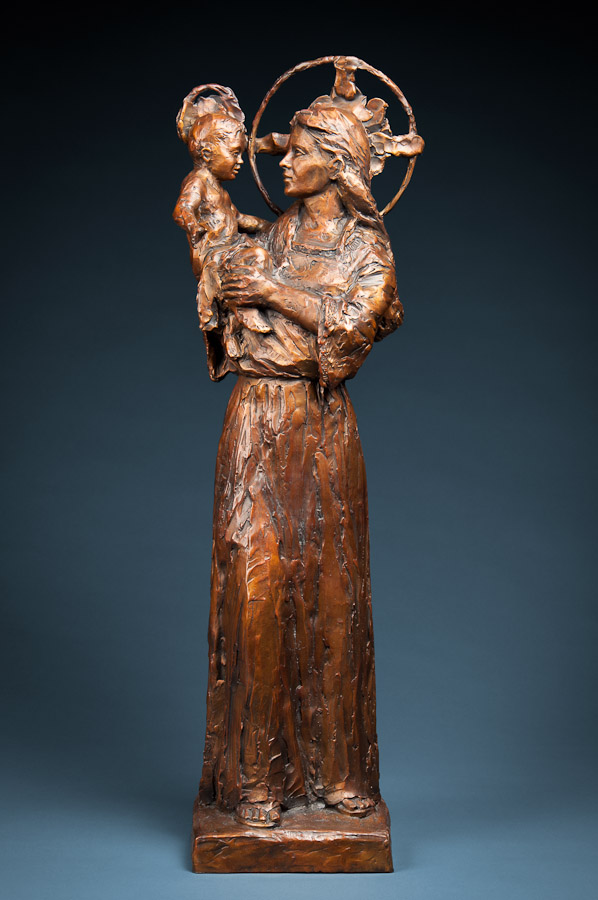 MADONNA AND CHILD
Edition of 30
H 37″
Price: $7,500
There is perhaps no more universal image of the deep bond between mother and child than the Christian vision of Mary with the infant Jesus.  It might just as easily be the glimpse of a mother holding a young child on her lap as she looks out the window of a bus in Moscow, or a mother in Madrid waiting to buy fruit in a market with a young child nestled on her hip.  It is no wonder that the reverent intensity of motherhood would spark such a profound icon of eternal entity.
Main Street Art is one of the nation's premiere sources for Fine Art Bronze. Our talented artists cover many styles and subject matter. All work is cast in small limited editions.
For questions about purchasing or commissioning work please contact us.