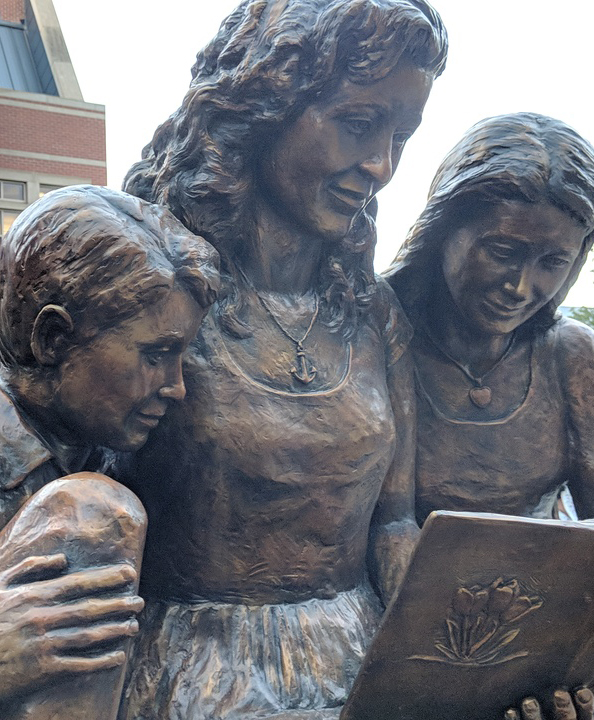 LEGACY OF LEARNING
Life-size
Price: $90,000
This impressive and inspiring sculpture and its messages are significant and reflective. The value of early learning, of concentration and of undivided attention, of family unity and contentment as shown on their faces. The original casting is at in front of the Giovale Library at Westminster College in SLC Utah. There is no better place to exhibit this beautiful piece than in front of an edifice of learning!
Main Street Art is one of the nation's premiere sources for Fine Art Bronze. Our talented artists cover many styles and subject matter. All work is cast in small limited editions.
For questions about purchasing or commissioning work please contact us.