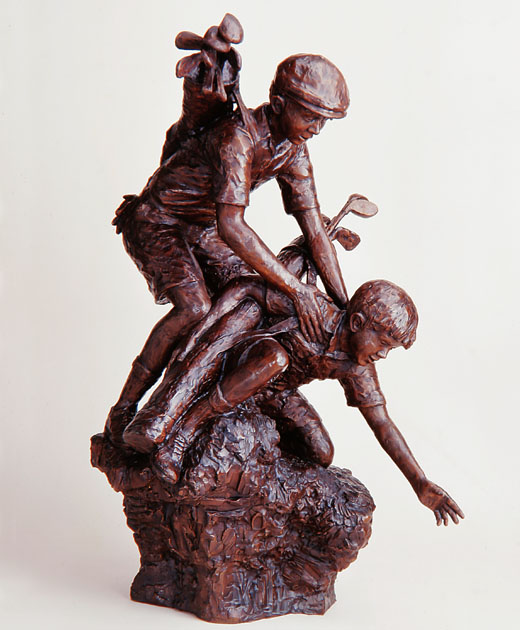 LAST BALL
Edition of 12
H 61″, W 38″, D 52″
Price: $60,000
Disaster has stricken.  The last ball has arced wide and dropped into the pond.  Two boys take on almost Norman Rockwellian poses of desperation as the reach into the watery abyss.  Unless successful in retrieving it, this last ball will doom them to an unfinished game and a gloomy trip home.
Main Street Art is one of the nation's premiere sources for Fine Art Bronze. Our talented artists cover many styles and subject matter. All work is cast in small limited editions.
For questions about purchasing or commissioning work please contact us.