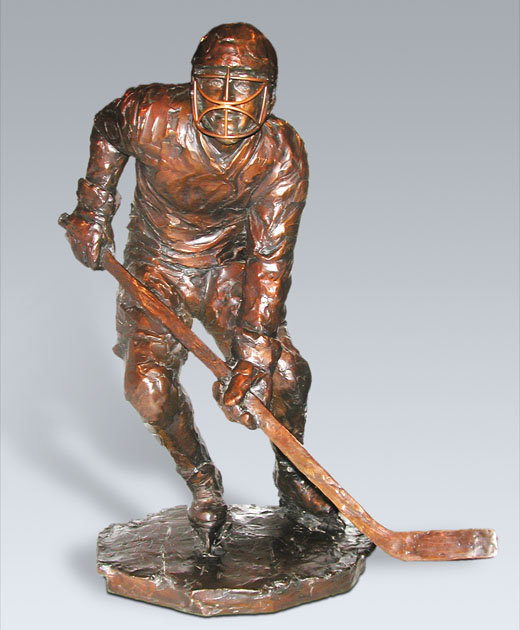 IN THE SLOT
Edition of 30
H 26 ", W 18 ", D 22 "
Price: $8,500
When a hockey player is "in the slot", there comes an instant awareness of opportunity and potential success.  Such feelings dominate not only the world of sports, but in our daily lives as well.  When such moments come, we are filled with a sudden clarity.  It is not a time for thinking through, but of acting.  In an instant we must make our move with a confidence that only comes with experience.  Every day we find ourselves, in some way or another, "in the slot".  How we react in such moments will determine our success, not only as players but as people.
Main Street Art is one of the nation's premiere sources for Fine Art Bronze. Our talented artists cover many styles and subject matter. All work is cast in small limited editions.
For questions about purchasing or commissioning work please contact us.