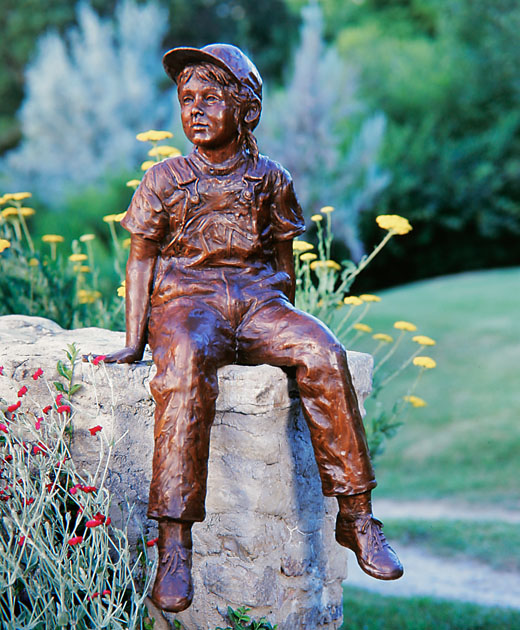 HANNAH
Edition of 12
H 45″, W 22″, D 18″
Price: Sold Out
A little girl sits on the edge of her own awareness.  What a world waits for her.  What might she be thinking of, looking out from the edge of self?  What might she be pondering here in these dawning meditations of personal possibilities?
Main Street Art is one of the nation's premiere sources for Fine Art Bronze. Our talented artists cover many styles and subject matter. All work is cast in small limited editions.
For questions about purchasing or commissioning work please contact us.