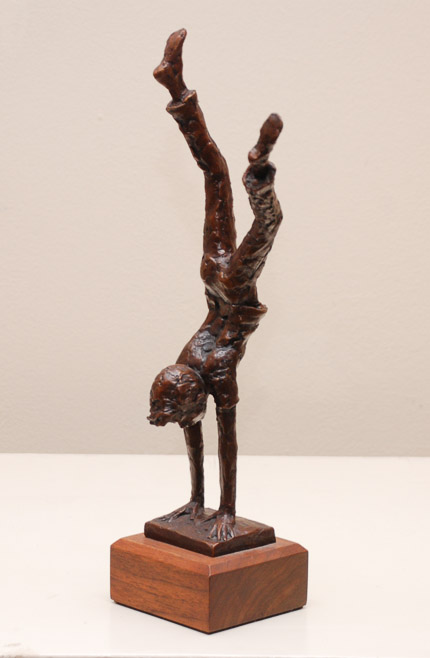 HANDSTAND – BOY
Edition of 30
H 14″, W 4″, D 4″
Price: Edition Sold Out
There he goes again, flipping the world upside down and going head over heels in an awkward balancing act.  Like some overgrown, silly-legged insect he balances back and forth across the lawn, proclaiming his skill and curiosity.  Now if he could walk upside down like this from here to Miami, which would really be something.
Main Street Art is one of the nation's premiere sources for Fine Art Bronze. Our talented artists cover many styles and subject matter. All work is cast in small limited editions.
For questions about purchasing or commissioning work please contact us.