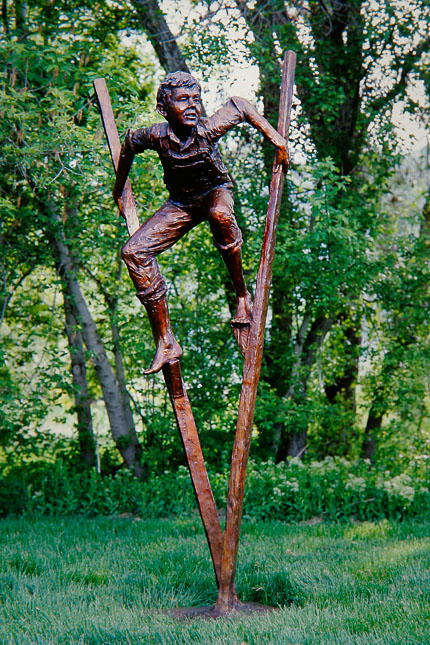 GIANT STEPS
Edition of 12
H 96″, W 38″, D 30″
Price: $45,000
We seldom think about how big the world once was when we were little. From knee-height, adults are massive and crowds are forests of confusion. No wonder we feel so empowered when we are finally able to rise above the fray and see things from a higher place. The most distant horizons can be seen from such dizzy heights and taken in with the gangly gesturing of giant steps moving us forward.
Main Street Art is one of the nation's premiere sources for Fine Art Bronze. Our talented artists cover many styles and subject matter. All work is cast in small limited editions.
For questions about purchasing or commissioning work please contact us.