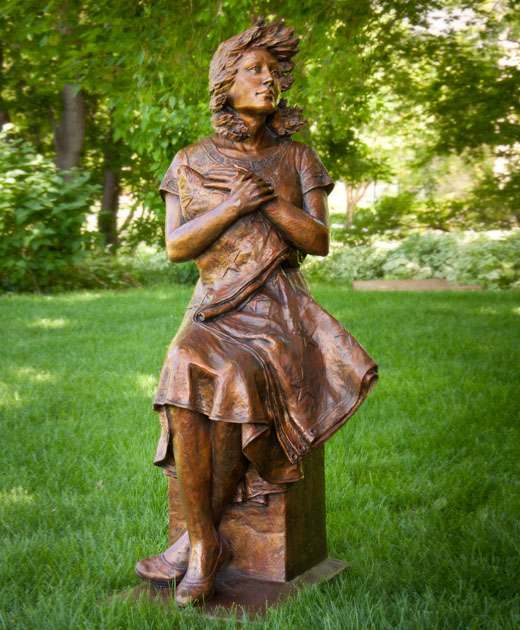 FOREVER REMEMBER
Offered in four sizes:
Edition of  30
Small
Price: $2,200
Edition of  30
H 29″
Price: $8,500
Edition of  12
H 59″ (Life-size)
Price: $44,000
Edition of  12
H90″ (1.5 x Life-size)
Price: $72,000
Wrapped in the sorrow of ultimate sacrifice, a young widow becomes a symbol not only for those who are lost, but those at home who sustain that loss.  For the loss of a loved might be the greatest loss of all.  With lives collapsing, grief takes its payment and those who have can only hope to love again.  And though loss brings a tempering of the soul, it never takes away the personal pain, the pain of sacrifice that loved ones forever remember.