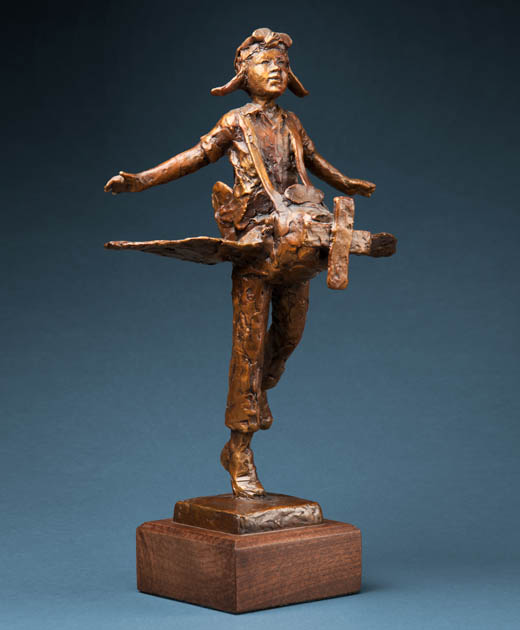 FLIGHT
Edition of 30
H 14″, W 9″, D 7″
Price: $3,350
Oh, young dreamer, on the edge of the precipice with fragile wings fabricated from dream and untested ambition.  These are dizzy heights you balance on the edge of, though many and most have been here before at one time or another.  The world is built on such imaginings.
Main Street Art is one of the nation's premiere sources for Fine Art Bronze. Our talented artists cover many styles and subject matter. All work is cast in small limited editions.
For questions about purchasing or commissioning work please contact us.