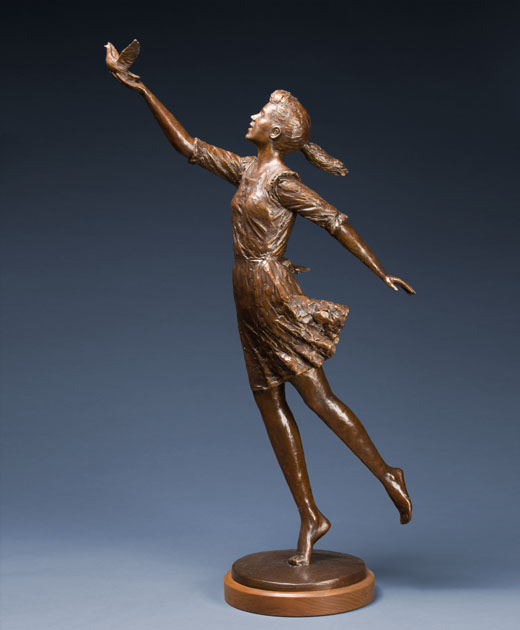 FLEDGLINGS – SMALL
Available in three sizes:
Edition of 30
H 15″, W 7″, D 5″
Price: $2,000
Edition of 30
H 36″, W 20″, D 10″
Price: $6,700
Edition of 12
H 78″, W 24″, D 56″
Price: $18,000
Metaphors form in our lives even when we are not trying to create them.  A young girl lifts a fledging bird onto the tips of her fingers, releasing it into flight with a passion not unlike that which she harbors for herself in own life of hopeful and soaring possibilities.
Main Street Art is one of the nation's premiere sources for Fine Art Bronze. Our talented artists cover many styles and subject matter. All work is cast in small limited editions.
For questions about purchasing or commissioning work please contact us.