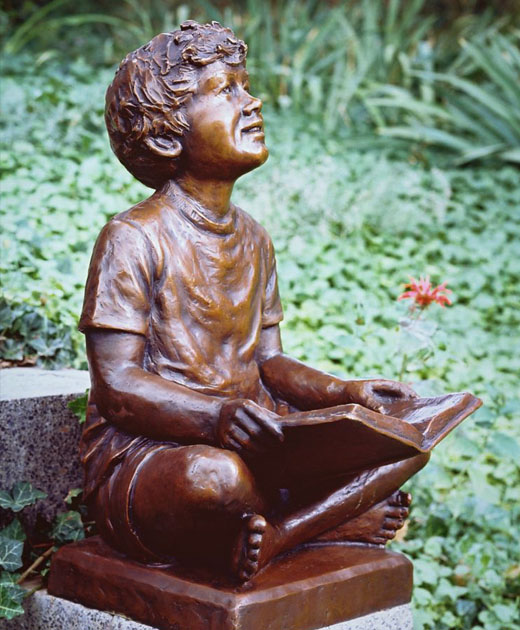 FIRST READER
Edition of 9
H 26″, W 16″, D 16″
Price: 12,800
What a discovery, when those meaningless symbols begin to form in our minds as letters, then words and sentences.  Suddenly the windows to worlds beyond our own begin to open wide.  Humpty Dumpty begins to dance with Dr. Seuss.  And before you know it, Walt Whitman is doing a jig with Jacque Cousteau.
Main Street Art is one of the nation's premiere sources for Fine Art Bronze. Our talented artists cover many styles and subject matter. All work is cast in small limited editions.
For questions about purchasing or commissioning work please contact us.