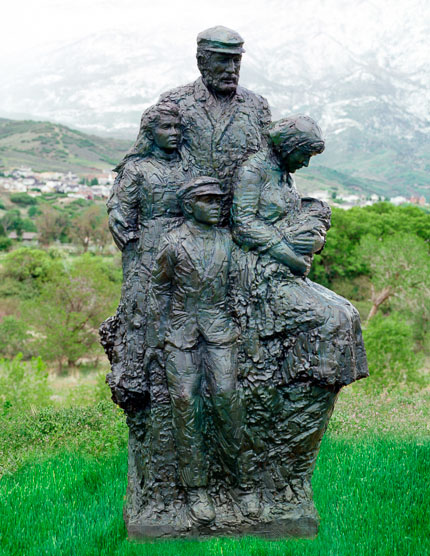 EMIGRANTS
Edition of 12
H 96″, W 52″, D 50″
Price: $175,000
Give me your tired, your poor…." And so they came, the desperate and downhearted of Europe's war and hunger infested heartlands, to seek their fragile fortunes. Hope brought them in search of the American dream and they came by the thousands and hundreds of thousands. Most of us find them deep the earthy roots of our own family trees; their stories provide the thriving sprouts to our individual histories.
Main Street Art is one of the nation's premiere sources for Fine Art Bronze. Our talented artists cover many styles and subject matter. All work is cast in small limited editions.
For questions about purchasing or commissioning work please contact us.