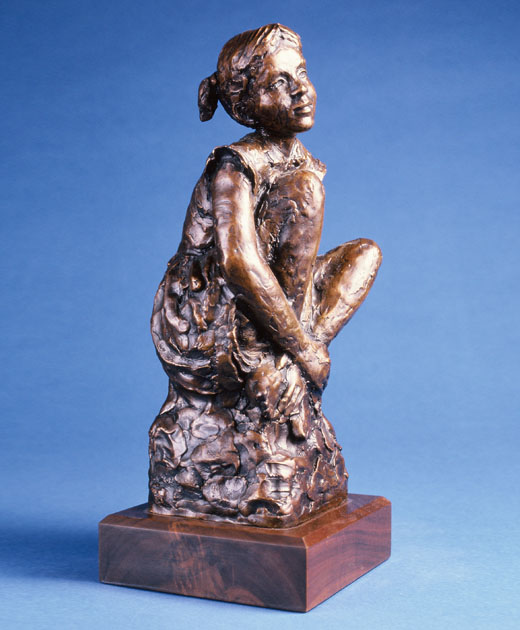 DAYDREAMS
Edition of 30
H 13″, W 5″, D 5″
Price: $2,500
They tell us that humans are the only animals with a sense of consciousness—the ability to contemplate the future and appreciate the past.  This being so, it is not surprising that we often find ourselves in the blessed ritual of daydreaming.  Usually we are told to "quit your daydreaming."  It is well to remember, however, that daydreams are a part of our being that sets us apart, a part of our nature that makes us human.
Main Street Art is one of the nation's premiere sources for Fine Art Bronze. Our talented artists cover many styles and subject matter. All work is cast in small limited editions.
For questions about purchasing or commissioning work please contact us.