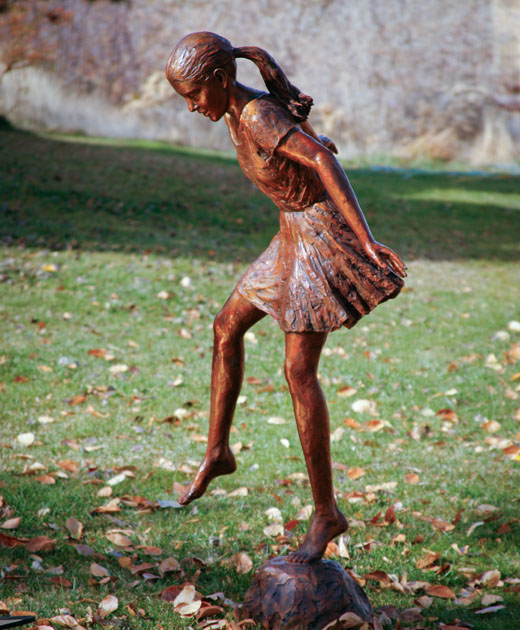 CRISTI
Edition of 15
Price: $21,000
Youth can a fusion of dance and reality.  There are times when an unstrained exuberance surges out of every pore, triggered by the slightest thing. If you carefully observe young adolescents at such times, you will notice that they seem to almost float on air.  Oh, for the radiance of youth!  If we only could savor it more when we have it.
Main Street Art is one of the nation's premiere sources for Fine Art Bronze. Our talented artists cover many styles and subject matter. All work is cast in small limited editions.
For questions about purchasing or commissioning work please contact us.