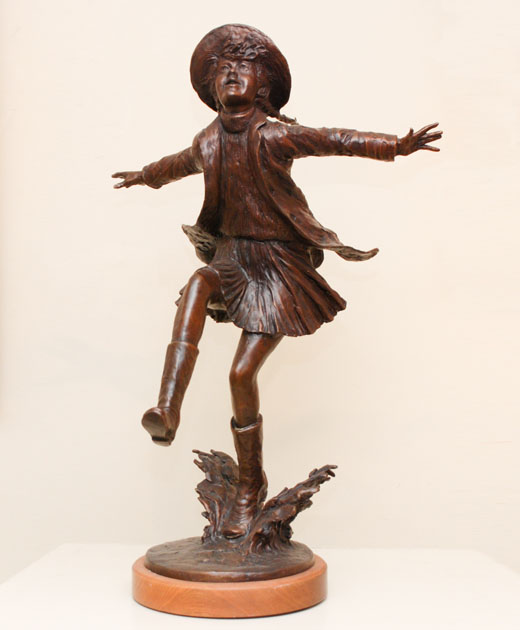 CHASING THE RAIN
Edition of 30
H 29″, W 18″, D 11″
Price: $4,700
Glorious, glorious, glorious.  That ability to let loose, to break away from the common ground of sidewalk to enter the wonderful world of rain puddle.  We learn plenty about reserve and control in our youth, too often turning us into tightly wound adults.  Better to learn early the glory and wonder of breaking restraint from time to time and chasing the rain.
Main Street Art is one of the nation's premiere sources for Fine Art Bronze. Our talented artists cover many styles and subject matter. All work is cast in small limited editions.
For questions about purchasing or commissioning work please contact us.