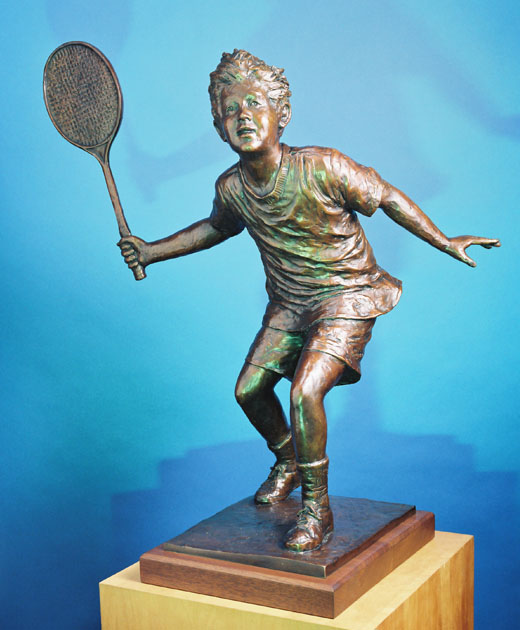 CHALLENGER
Edition of 30
H 29″, W 26″, D 15″
Price: $8,700
That feeling of hitting the ball squarely.  The sound of it.  The tense, tight, crisp return.  Certainly no Olympic pose, still a sense of confident satisfaction when the ball sails over the net, dropping snugly into an edge of the far court.  This is the tiny taste of glory that draws him forward, bringing him back again and again.  Years from now he will still be coming back, lobbing the tiny green ball across the net, challenging the body, the reflexes, the endurance, the character and the mind.  Oh yes, and having fun, besides.
Main Street Art is one of the nation's premiere sources for Fine Art Bronze. Our talented artists cover many styles and subject matter. All work is cast in small limited editions.
For questions about purchasing or commissioning work please contact us.