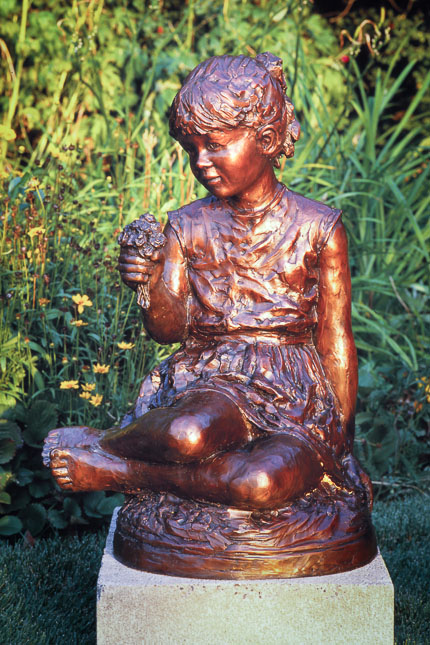 BUTTERCUPS
Edition of 12
H 31″, W 21″, D 19″
Price: $10,260
What a pleasant surprise for the first day of summer-a golden globe of buttercups, the marvel of a stream side in a greening meadow.  With an air of curiosity she lifts them up into finer focus, studying the finer details:  Tiny petals explode from the central cluster, miniature daytime fireworks bursting, flakes of white gold, slivers of sunshine, miniscule bits of butter not yet melted.
Main Street Art is one of the nation's premiere sources for Fine Art Bronze. Our talented artists cover many styles and subject matter. All work is cast in small limited editions.
For questions about purchasing or commissioning work please contact us.