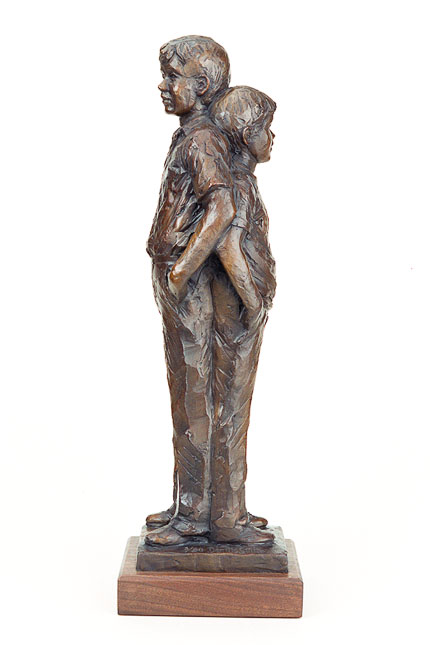 BROTHERS
Edition of 30
H 24″, W 7.5″, D 6.5″
Price: $8,300
Tucking in back to back we size each other up.  Due to the difference in ages one is almost always shorter than the other.  Sometimes, to mark the growth spurts there are even pencil marks on the wall, or at the handiest doorway.  But despite the difference they are in the end the same, genetically bound.  Or if not genetically, by the fate of living together and fusing into a family bond and it will always be this way.  Down the road, when friends might be few and far between, brothers will always be brothers.  Like it or not, cut from the same cloth, caught in the same special net of family.  Together for the duration.  Brothers.
Main Street Art is one of the nation's premiere sources for Fine Art Bronze. Our talented artists cover many styles and subject matter. All work is cast in small limited editions.
For questions about purchasing or commissioning work please contact us.