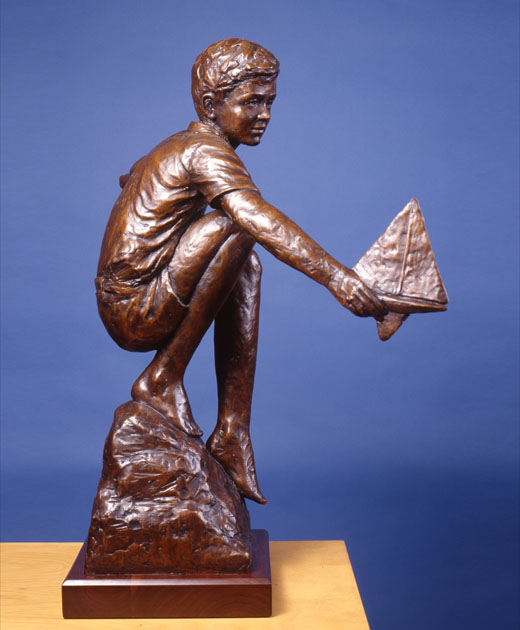 BOY SAILING
Available in three sizes:
Edition of 30
H 12″, W 15″, D 6″
Price: $1,900
Edition of 30
H 23″, W 22″, D 17″
Price: $3,800
Edition of 12
Life-size
Price: $9,000
Reaching out to launch a small boat is an almost ritualistic gesture.  Bending into the current of exploration, the child sets the object of metaphorical self into the stream.  The mind steps into the voyage, tracing rivulets made into waves, imagining vast tidal currents of the mind.  Destinations are not pondered so much as the voyage itself.   Boy and boat are one, transcendent on the moving stage of a summer afternoon.
Main Street Art is one of the nation's premiere sources for Fine Art Bronze. Our talented artists cover many styles and subject matter. All work is cast in small limited editions.
For questions about purchasing or commissioning work please contact us.