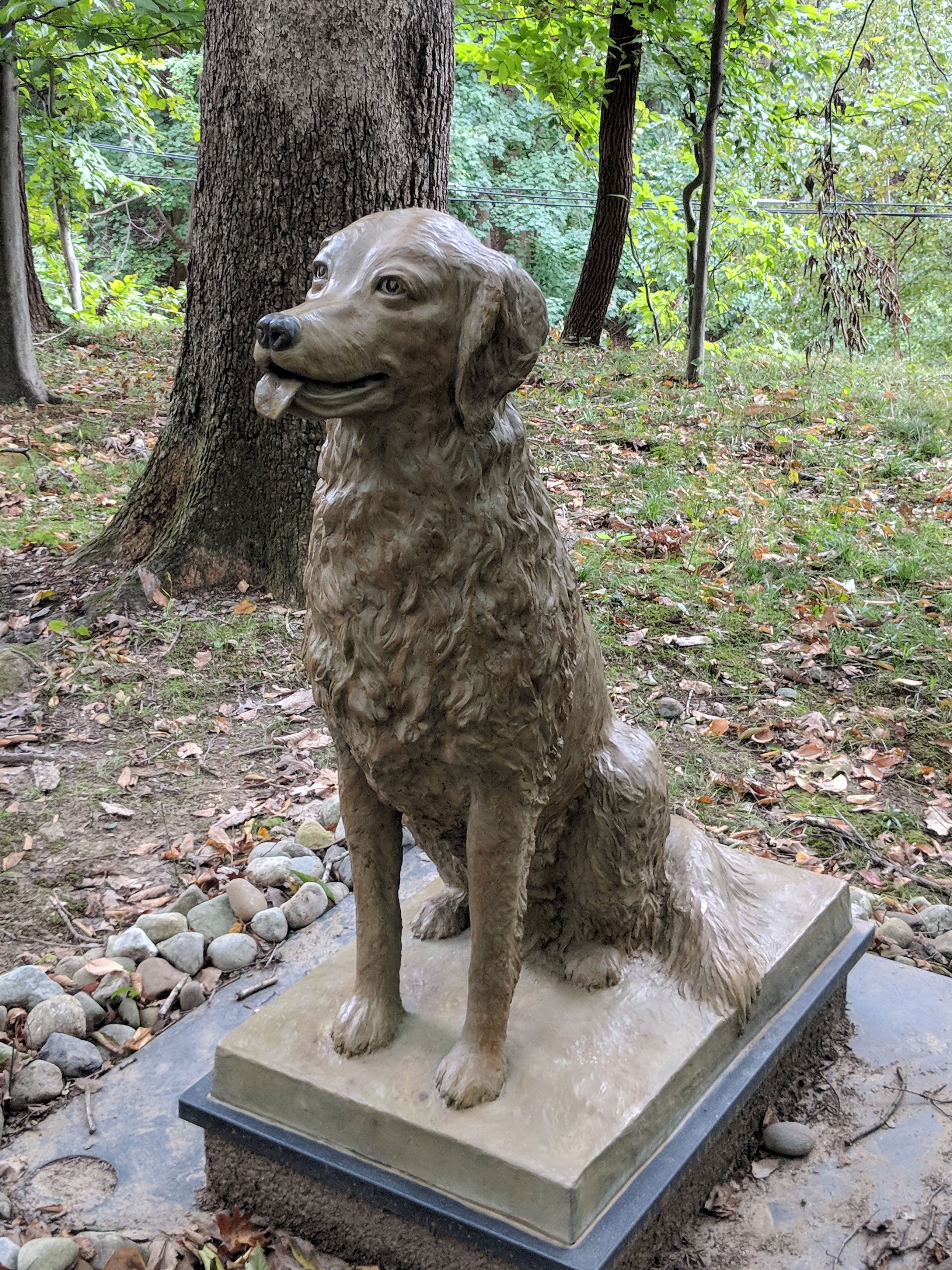 BOO THE GOLDEN RETRIEVER
Life-size
Price: $15,000
For many, a pet can make a significant impact on life.  Companionship and love come unconditionally and although they can't talk, they communicate in their own ways.  Boo, was a companion like no other to her owner. The impact Boo had on those she lived with will last beyond her paws reach. It was an honor to memorialize this beloved Golden Retriever in a beautiful statue.
Main Street Art is one of the nation's premiere sources for Fine Art Bronze. Our talented artists cover many styles and subject matter. All work is cast in small limited editions.
For questions about purchasing or commissioning work please contact us.