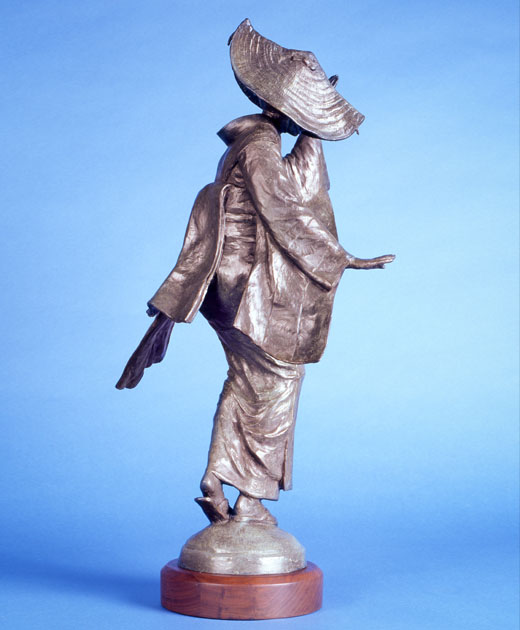 BON ODORI DANCER
Edition of 30
H 23″, W 10″, D 11″
Price: $2,800
In Japan, the traditional Bon Festival is held every year to celebrate ancestral heritage.  Families cluster together with others in the streets in large oval gatherings to watch the beautiful movements of "Bon Odori dancers" who weave about in graceful serpentine gestures.  The dancers adorn themselves in bright kimonos, many with broad woven bonnets bound tight to their heads.  These delicate figures moving to soulful music, together with mesmerizing flashes of color and texture are a memorable experience.
Main Street Art is one of the nation's premiere sources for Fine Art Bronze. Our talented artists cover many styles and subject matter. All work is cast in small limited editions.
For questions about purchasing or commissioning work please contact us.