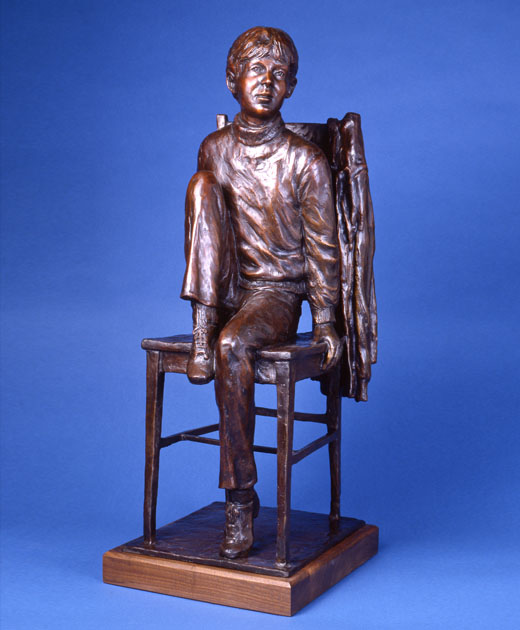 BETWEEN TWO WORLDS – GIRL
Edition of 30
H 26″, W 10″, W 11″
Price: $3,800
With girls, it is an unconscious gesture of confidence.  Suddenly, with a sidewards glance you see it.  She might be sitting, or turning, or standing on one foot and resting on the other.  But whatever the gesture, the blooming of her true nature is being expressed.  These are the moments when childhood is evolving into something beyond the more familiar whimsy of childhood.
Main Street Art is one of the nation's premiere sources for Fine Art Bronze. Our talented artists cover many styles and subject matter. All work is cast in small limited editions.
For questions about purchasing or commissioning work please contact us.