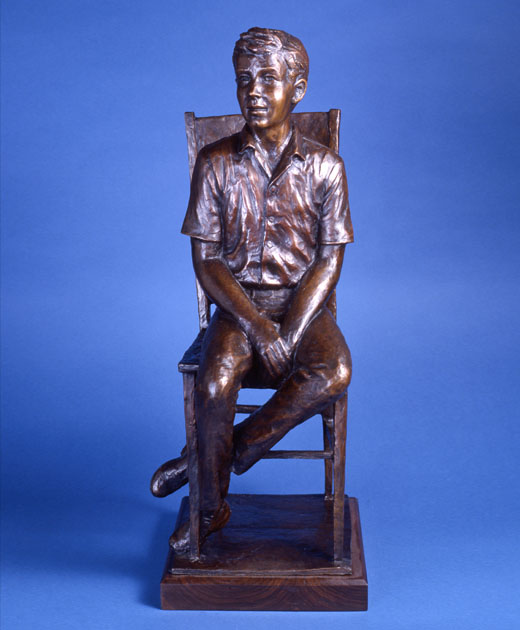 BETWEEN TWO WORLDS – BOY
Edition of 30
H 26″, W 9″, D011″
Price: $3,800
Somewhere between childhood and adolescence, a young boy realizes, despite himself, that all is not fun and games.  And though you may not believe it, moments of reflection do occur.  You may not see them.  They only burn for a moment.  But sparks from these thoughtful hesitations light embers in the soul which slowly smolder into what usually becomes a full-blown maturity.
Main Street Art is one of the nation's premiere sources for Fine Art Bronze. Our talented artists cover many styles and subject matter. All work is cast in small limited editions.
For questions about purchasing or commissioning work please contact us.