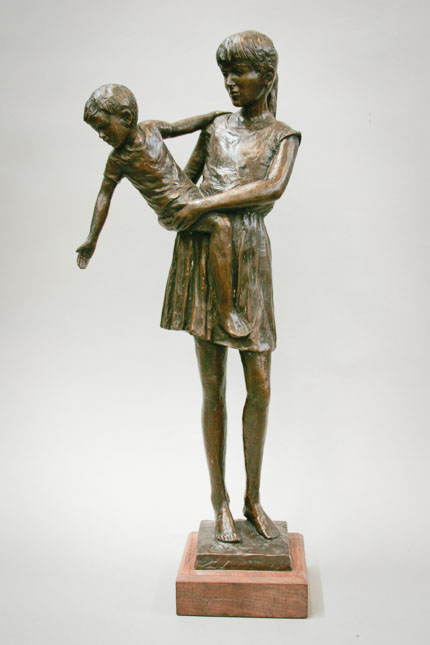 AT THE POND
Available in two sizes:

Edition of 30
H 22″, W 10″, D 5″
Price: $6,000

Edition of 12 
Life-size
Price: $41,000
What a sense of fulfillment comes with the simplest moments-like sharing with a young child the bright reflections of self in the mirror surface of a pond.  Even the shimmering surface commands a sense of awe as it breaks those reflections into a million pieces and scatters them outward in a radiating circle that seems to expand the child's awareness of the very universe.
Main Street Art is one of the nation's premiere sources for Fine Art Bronze. Our talented artists cover many styles and subject matter. All work is cast in small limited editions.
For questions about purchasing or commissioning work please contact us.