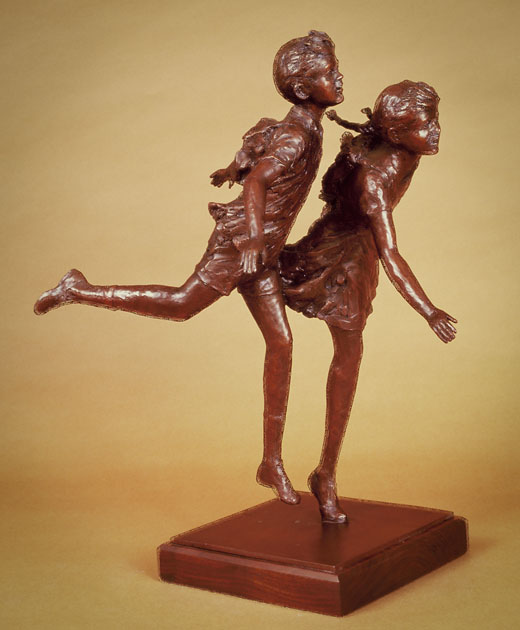 AFTER SCHOOL
Edition of 30
H 24″, W 13″, D 19″
Price: $8,100
Remember what you felt when the final bell rang?  All that pent up energy exploding outward and the sudden flooding brightness of unbridled afternoon sun.  The pure radiance of it is enough to make a body burst.
Main Street Art is one of the nation's premiere sources for Fine Art Bronze. Our talented artists cover many styles and subject matter. All work is cast in small limited editions.
For questions about purchasing or commissioning work please contact us.