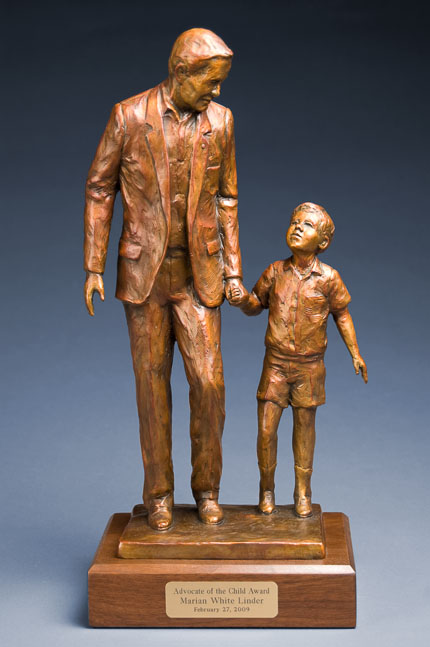 ADVOCATE OF THE CHILD
Open Edition
H 15 "
Price: Inquire
To a young child the world is a complicated place.  More often than not, all that is needed is the encouraging support of an outstretched hand-the willingness to remember what it was like to be young, when from time to time we all were anxious, confused or afraid.  Being there in the moment of a child's simple need is an opportunity for empathy, kindness, support and, in many cases, heroism.
Main Street Art is one of the nation's premiere sources for Fine Art Bronze. Our talented artists cover many styles and subject matter. All work is cast in small limited editions.
For questions about purchasing or commissioning work please contact us.